THE UNIT
The successful operation of the unit is attributed to its organization into the following departments:
Administration
Hospitality and catering department
Entertainment department
Handling of liabilities and affairs department,
which contribute to a warm, creative, pleasant and safe stay, while we take care of any pending issues and business you may have.

Aphrodite's highly trained personnel, is a team of dedicated professionals ready to satisfy all your needs by providing high quality services.
The 1.500 sq.m. facility conveys a sense of intimacy and warmth, while the surrounding land area of 6.000 sq.m. is specially designed for pleasant walks, with the orchard and garden offered for creative occupation.
Take a tour in our facilities through the photo gallery and come live with us a unique experience!
ACCOMMODATION
Our goal is to offer you the famous Greek hospitality and make you feel that Aphrodite is your home in Greece, and that we are your second family!
For this reason the unit features and offers:
FACILITIES
Modern and warm spaces.
Spacious interior and exterior communal recreation areas (living room, dining room, fitness room, patio).
Library and board games.
Public computer with internet connection.
Safety deposits.
Orchard and garden for recreation.
Pet accommodation possible upon request.
Our facilities are suitable for people with kinetic problems such as a secure floor, grab bars, large doors, specially adapted WC.
ADDITIONAL SERVICES
Full or partial travel arrangements if desired; free of charge transportation to and from the airport if needed.
Handling of your external liabilities and affairs, even in your home country, to the extent feasible.
Free of charge laundry and ironing services.
Free of charge beauty services (haircut / hairstyle twice a month, manicure / pedicure once a month).
On sight private security presence during night hours.
Short term accommodation for your visiting family and loved ones, provided that free beds are available; alternatively we offer accommodation in one of our nearby partners at competitive prices.
24-hour room service.
OUR ROOMS
The unit, with a capacity of 25 beds, has comfortable, functional and fully equipped stylish rooms. All rooms are spacious with the possibility of view choice, and offer:
Comfortable beds equipped with orthopedic mattresses.
Independent bathroom fully equipped with toiletries and hairdryer.
Hot water on a 24 hour basis.
Full cleaning and linen change every two days.
Individual air conditioning system.
Fridge.
Intercommunication and emergency call system.
Telephone.
Internet access.
Satellite TV.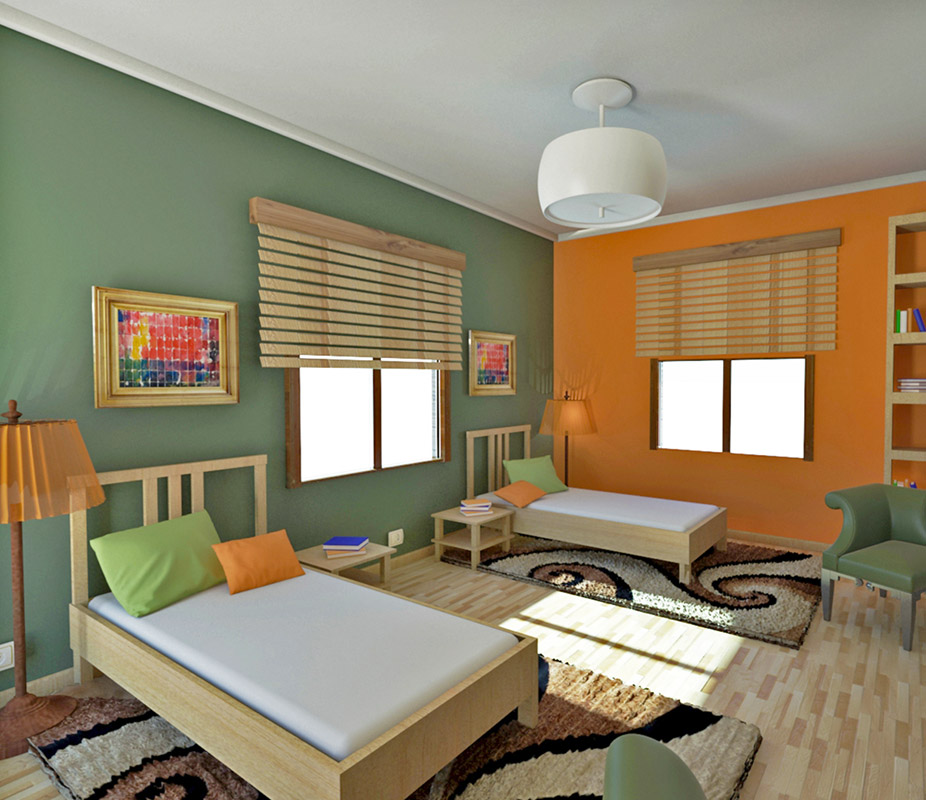 MEALS & DIET
Aphrodite has a fully equipped kitchen manned with experienced personnel, which in cooperation with our specialized nutritionist prepares a daily menu tailored to your individual needs.
Each guest is daily offered three meals along with a selection of beverages, snacks and fresh fruit throughout the day. With us you will enjoy traditional Greek flavors based on the standards of the Mediterranean diet, one of the healthiest nutritional standards worldwide, which among others:
Promotes longevity.
Reduces the risk of cardiovascular diseases.
Improves the lipid profile.
Helps regulate blood pressure.
Reduces the risk of developing diabetes.
Contributes to a better glycemic control in people with diabetes.
Helps regulate body weight.
Is related to reduced risk of various cancer types.
Acts protective against the onset of degenerative diseases of the nervous system, such as dementia and Alzheimer's disease.
The meals are prepared in our kitchen with fresh and natural ingredients, which are sourced from local, selected and certified producers, and our kitchen is designed with the international requirements and good hygienic practices as set by the HACCP standards.
ACTIVITIES & WELL BEING
Enjoy our in house activities, meet new people and explore your skills! At Aphrodite we have planned various daily activities that will feed your body and soul.
Fitness: workout in our fitness center or take part in group projects.
Creative groups: participate in activities such as cooking, gardening in the orchard, painting, etc.
Greek culture: get to know Greece by participating in history, traditional dance and cooking classes.
Enjoy our Theme nights.
Physiotherapy.
Feel the benefits of hydrotherapy in spa tourism destinations.
SIGHTSEEING & TOURS
Our program is full of tailor made activities in the fields of natural, cultural & religious heritage, enogastronomy, sports & leisure.
EVENTS
Our guests can participate in local events and festivities such as the famous carnival of Patras, festivals, sporting events, etc.
EXCURSIONS - TOURS
Patras, which is located in the north coast of the Peloponnese, in the western foothills of mount Panachaikon, and nested in the Gulf of Patras, has a pleasant Mediterranean climate with relatively mild wet winters and hot dry summers.
The location and atmosphere are a great privilege, as the unit is within a short distance from destinations of outstanding natural beauty, such as:
Aigeira
Oak forest of Foloi
The wetlands and forest of Strofilia
Feneos
Lake Tsivlou
Trizonia island etc.
Aphrodite is also surrounded by numerous organized beaches (some awarded with the Blue Flag), where you can safely enjoy the sun and swim.
The excursions and tours program includes at least two oneday excursions per month, not only in popular destinations but also to places and sights not easily accessible to the casual visitor, but of equal or greater historical and cultural value and significance. For example:
Acropoli-Plaka-Monastiraki: visit one of the most important monuments of the world cultural heritage and walk through two of the oldest and most picturesque neighborhoods of Athens.
Ancient Olympia: visit the most celebrated sanctuary of ancient Greece dedicated to Zeus, father of Gods and Humans, birthplace of the Olympic Games.
Church of St. Andreas, the third largest Byzantine style church of the Balkans.
Roman Odeon of Patras: To the west of Upper Town is the Roman Odeon (160 B.C.), even older from the Herodion Conservatory of Athens.
Holy Monastery of Omplos
Achaia Clauss: The Tower of Achaia Clauss is the first Greek winery built in 1861 and produces some of the most famous Greek wines, like the famous Mavrodaphne.
The Rion – Antirion Bridge, the longest multi-span cable stayed bridge of the world.
Salt marshes: visit the salt marshes of Messolonghi Lagoon, a total area of 12,500 hectares, in which the majority of the Greek salt is collected.
The excursions and tour planning is determined by our guests preferences*.
*Possible entrance fees to museums, monuments, archaeological sites, restaurants and other recreational areas, is always notified prior to the visit. The management team makes every effort to ensure that our guests will get to know the most intimate corners of Patras and Greece at the most affordable prices.
CULTURE & PHILOSOPHY

HISTORY & CULTURE
The heart of Greece beats through the veins of its history.
From the Golden Age of Pericles, the promotion of democracy and the construction of the Parthenon, to the birth of the Olympic Games, the Greeks have left an indelible mark on the map of world civilization.
Together we will explore popular destinations as well as less accessible attractions, you will become an active member of the local community, and experience traditions & customs that kept their indelible character over the centuries.
The greatness of Ancient Greece lies in the Peloponnese, discover it!

RELIGIOUS HERITAGE
Greece and Christianity are two identical concepts.
The Peloponnese is full of scattered monasteries, countless chapels and larger temples, causing awe and admiration to their guests. Their immeasurable religious and architectural value marks the area as the ultimate destination for religious tourism and pilgrimage. These sacred sites will bring you closer to the Greek tradition and faith, and offer a deeper understanding of the history and culture of our land.

ENOGASTRONOMY
The abundance of the Greek land along with the life giving warmth of the sun are transformed into olive oil, the base of the Mediterranean diet.
Greek cuisine is more than just ouzo and souvlaki! Taste the gastronomic wealth of the Peloponnese; discover the local flavors of the Achaic mountain villages, try products with Protected Designation of Origin, such as the famous tentura (a traditional cinnamon based liqueur), black currant and sfela cheese. Try homemade dishes of chylopites and trachana with traditional baked bread right from the oven.
The absolute gastronomic experience awaits in Aphrodite!

HEALTH & WELLNESS
In Aphrodite we believe in the balance between your body and soul.
For this reason, during your stay we offer a variety of activities for your mental and physical wellbeing. Through a wide range of options you can meet new people, work out, have fun, experience Greece and discover its secrets! At the same time, the ever present medical and nursing staff makes sure that you enjoy your everyday moments without fear and insecurity.
Aphrodite is Your Home in Greece!