WELCOME
Welcome to Aphrodite, your Home in Greece, a modern and comfortable place of living which combines high quality specialized hosting and support services. The unit addresses to individuals of age 55 and more, who wish to visit or live in Greece. Our guests enjoy the famous Greek hospitality, the soothing weather, delicious and healthy Mediterranean cuisine, along with 24h services, throughout the year!
ABOUT US
Our unit, which occupies a total area of 6.000 sq.m. with its modern facilities, aims at providing high quality hosting services, along with their continuous improvement and upgrading. Our primary concern is to ensure quality accommodation to you, our guests. During your stay you will enjoy:
Pleasant accommodation in modern and fully equipped rooms.
Personalized daily diet.
Socialization, mental and physical well-being activities.
Tailor made activities in the field of natural, cultural & religious heritage, enogastronomy, sports & leisure etc. via participation in local events, day trips and tours.
In house health benefits and care services by our medical team, in case of need.
Introduction into the Greek culture and folklore, by visiting archaeological sites, learning the Greek language, traditions and habits.
Handling of external liabilities and affairs.
Safety.
WHERE WE ARE
In an ideal location, our 6.000 sq.m. facilities are in Saravali area , in the outskirts of Patras, Greece, with panoramic mountain and sea view.
Patras is the western gate of mainland Greece, an international commercial center, a large port and a hub for trade and communication with Italy and the rest of Western Europe. The city lies at the western foothills of Mount Panachaiko overlooking the Gulf of Patra, an engulfment of the Ionian Sea.
Just 4 km away from the city center, Aphrodite is a hideaway within walking distance of the pulse of the city, with direct access to a shopping center, public transportation, public and private hospital, bank etc. Located 220 km from Athens, 70 km from the town of Ancient Olympia, birthplace of the Olympic Games, and a number of historical monuments and attractions within a few kilometers, the location of Aphrodite is ideal for day trips and unrepeatable tours of historic and cultural character. The city airport is only 45 klms away, providing easy access to our premises.
Browse our website for more information about the unit and our facilities or contact us at info@aphroditi.com.gr . We will be glad to accommodate you and meet you in person!
LIVE IN GREECE
KILLINI BEACH
AKROPOLIS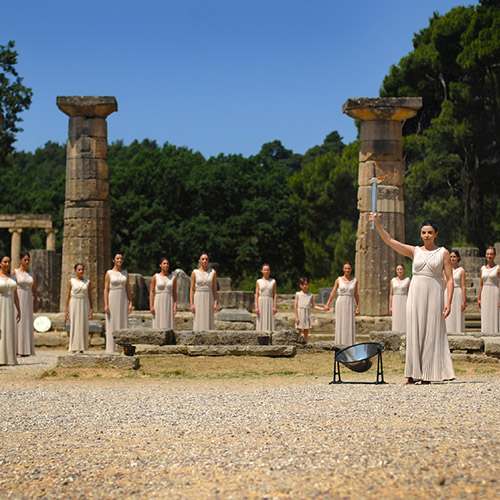 ANCIENT OLYMPIA
RIO ANTIRIO BRIDGE
STROFYLIA FOREST
LEFKADA ISLAND
MAKE A RESERVATION